Credit cards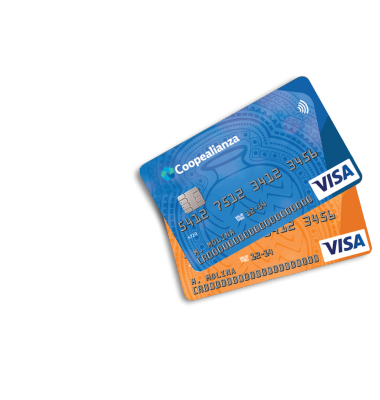 Credit cards
The Credit Card is intended for associates who require a quick means of financing, or the provision of a credit limit for eventualities.
We offer you the following types of cards:
International
Gold
Platinum
Credit card benefits
• Term of up to 60 days after the purchase to make the payment without interest.
• Interest rate of 2.5% in colones and 2.23% in dollars per month.
• Cash advance of up to 100% of the credit limit.
• You can purchase balances from other credit cards, without paying commission. Conditions apply.
• You can have additional credit cards, with different limits.
• Monitoring service.
• Theft and / or fraud policy.
• Electronic account statement on a monthly basis.
• You can make the payment from the transactional site and APP of Virtual Coopealianza, payroll agreement or automatic cancellation.
Request theft and fraud policy
See use agreement

Home Service