Youth Cards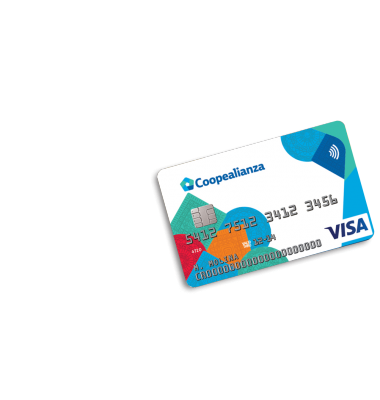 Youth Cards
It offers a quick and agile means of payment with the security of not carrying cash, for children and young people under the age of XNUMX where they can have the money credited to their accounts, being able to make payments in national currency.
We offer you the following types of cards:
International
Gold
Platinum
Credit card benefits
• Monitoring service 24 hours a day, 365 days a year.
• Make purchases nationwide.
• You can use the Coopealianza ATM network and the ATH network nationwide.See list of ATMs
• For security there is a daily money limit.
• You can make the payment from the transactional site and APP of Virtual Coopealianza, payroll agreement or automatic cancellation.
Request theft and fraud policy
See use agreement

Home Service